The Thumb Animal Shelter, established in 1996, is located in a quiet country setting in the farming community of Elkton, Michigan. It is a small, county subsidized, dog only shelter consisting of 12 runs.          

The Shelter resides on the property of its owner/ operators Ron & Deen Forster. Harboring a lifetime passion for dogs, we are dedicated to saving the lives of as many of the homeless canines in Huron County as we can. Together we share over 36 years experience with dogs in breeding, showing and training along with operating a boarding kennel for many years. This experience enables us to expertly evaluate each dog for health, temperament, and trainability, helping to assure that each adoption is successful. As an Obedience Instructor for 30 years, Ron offers a reduced rate obedience class to all adopted dogs and their new owners.
Thumb Animal Shelter

Huron County

Elkton, Michigan

(989)375-4204

Shelter Hours:

Monday - Friday : 9 am to 4 pm

Saturday : 9 am to 12 noon

Sunday : Closed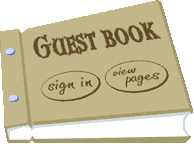 This page was last updated: October 31, 2016
View and print our adoption form here
(Can't open this? Download Adobe Reader free here!)
Donations from the public are always WELCOMED and APPRECIATED!

Items we need:

Adult Dog Food-Dry and Canned Puppy Food-Dry and Canned

Blankets

Dog Beds

Toys

Chew Toys

Biscuits

Paper Towel

Crates

X-pens

Stainless Steel Feeding Dishes and Water Buckets

Monetary Donations

Collars & Leashes

Please sign our guestbook and let us know what you think of our site!

Search Engine Optimization and Free Submission